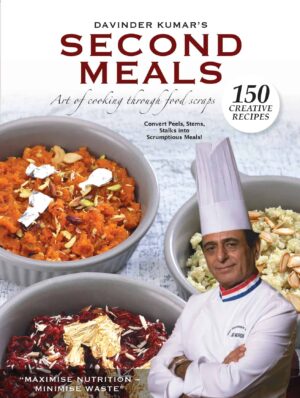 Order will dispatch in 7 days.

Buying Options
Second Meals Book by Chef @ ₹999/-
Second Meals Book & Professional Knife signed by Chef @ ₹1499/-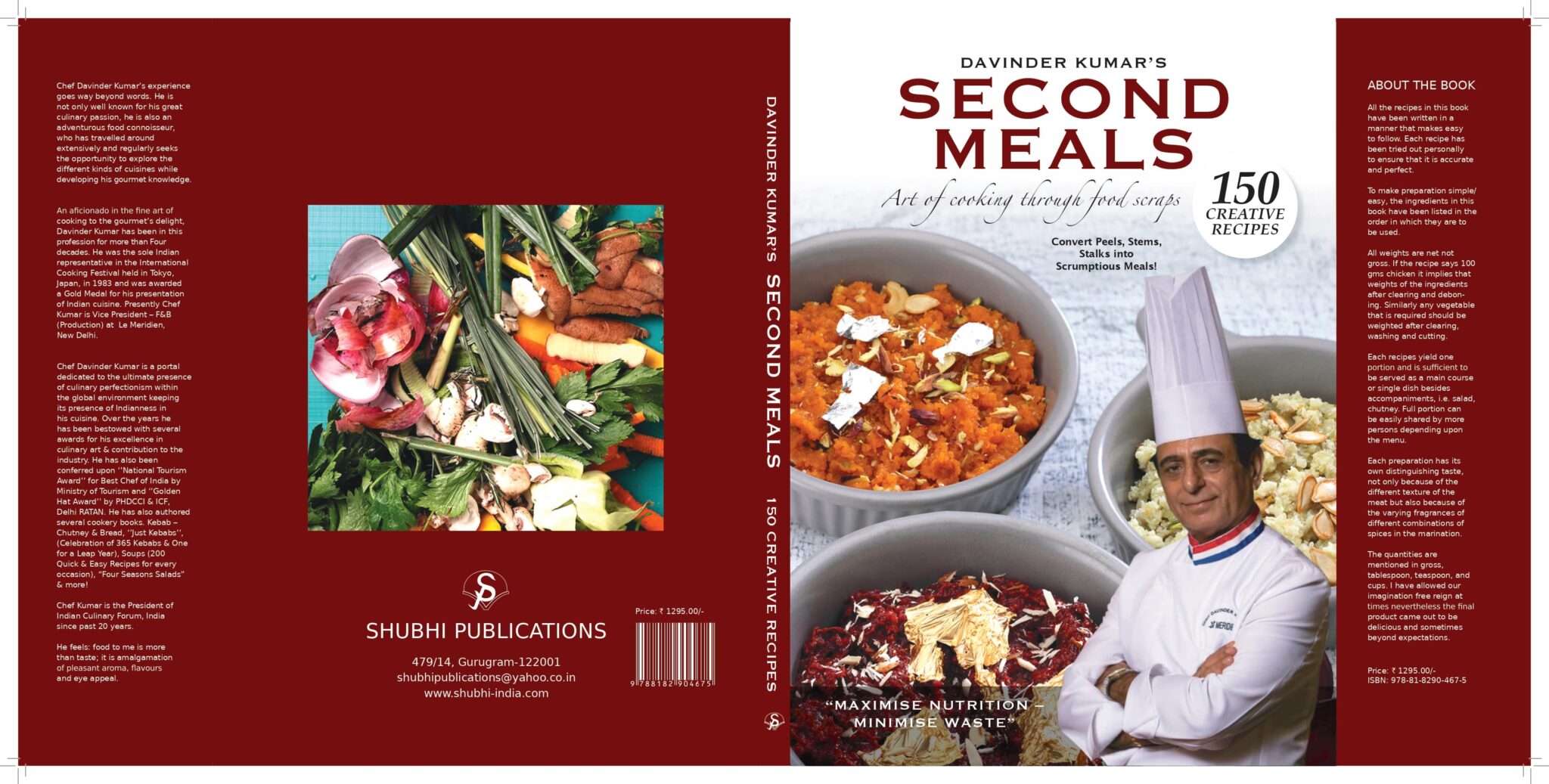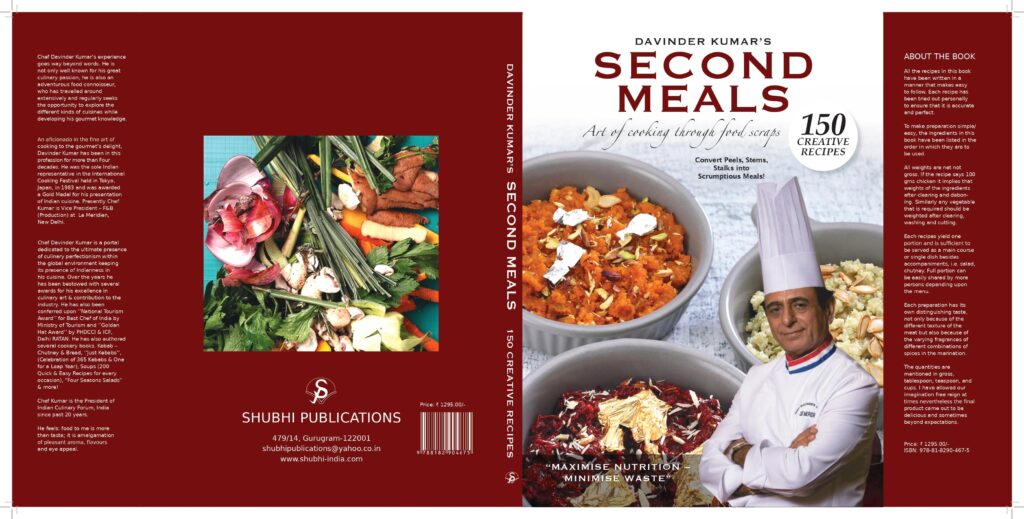 The art of cooking with food scraps is a way and style that encourages cooking and eating every part of vegetables and fruits. It is the key to maximise nutrition and minimise food wastage. The recipes in the 'Second Meals' promote mindful thinking besides being environmentally friendly and provide innovative options to use food scraps.
All the recipes in this book have been written in a manner that makes it easy to follow. Each recipe has been tried out personally to ensure that it is accurate and perfect. To make preparation simple/easy, the ingredients in this book have been listed in the order in which they are to be used.
Over the years, the one subject which has concerned Chef Davinder Kumar is food waste. Though it is a very vast subject, and the world is focusing on it, He picked up one element of it — scrap. Scraps are unavoidable products derived during food preparation. These scraps, from peel to root and seeds, stems, stalks, etc, are often thrown. However, they are full of nutrients. So, Chef DK thought why not upcycle them into an ingredient and then convert that into a delicious meal.
That is the reason why Chef Davinder Kumar wrote this book; to introduce a sustainable and healthy way to cook food. These recipes give a mindful insight and also an option to use food scraps to cook with innovation and creativity. But Chef would like to reiterate that if the scraps are from organic fruits and vegetables then nothing like it, otherwise one must take full precaution, as we do before using vegetables.

'Its important to maintain originality while promoting our cuisine': Chef Davinder Kumar by Times of India
'Cooking with food scraps can maximise nutrition, minimise wastage' by BWHotelier
"Cook to save the world: 'Second Meals' has 150 recipes with vegetable scraps to reduce food wastage" by Indiatimes
"Make a meal for champions with recipes on reducing food waste" by Livemint
"Book shares 150 recipes to reduce waste by using vegetable scraps" by TheWeek
"Second Meals" by Celebrity Chef Davinder Kumar by APN News
"A coffee table book on meals by food scrap" by Consciouscarma
"Second Meals by Celebrity Chef Davinder Kumar" by BoldOutLine
"Book shares 150 recipes to reduce waste by using vegetable scraps" by AWSforWP
"It is important to maintain originality while promoting our cuisine" – by Naveen Bharat